Versatile rust preventive weldable primer – Bloxide, protects plate edges for a year.
A reputed Indian Fabricator company, makes large tanks, for storage of petroleum and petrochemicals. Plate for the tanks comes cut to size from their fabrication shop and shipped to the field site for assembly, the plate is welded by 7018 SMA electrode or GMAW.
Without the use of versatile rust preventive weldable primer, the unprotected plate edges rust quickly making for trouble during welding. Rusted plate edges need cleanup in the field, costly and time-consuming work. Supertech introduced a wonderful brush-on primer that prevents rust. The primer is an alumnized paint. It dries fast, forming a tenacious oxygen barrier film in minutes. Bloxide, made by the La-Co Industries Inc, (Formerly Tempil).
It does not interfere with welding and, in fact, serves as an anti-spatter agent. It also forms a foundation for other paints that protect against moisture and corrosion at atmospheric and high temperatures.
Back at the fabrication shop the workers remove oil and grease from plate edges, then brush on the primer. Once it dries, the plate edges will not rust even when stored outdoors for as long as 12 months. There is no requirement of buffing or grinding plate edges before field welding; and it doesn't interfere with welding.
Bloxide can be advantageously used on all steels, and Is compatible with most welding processes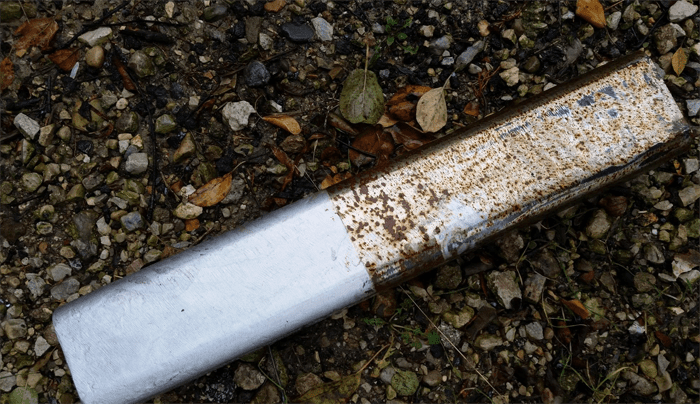 Bloxide is a weldable rust preventive that insures x-ray quality welds. The aluminized coating acts as an oxygen barrier that protects against rust. It also forms aluminum oxide in the weld puddle which reduces porosity and pinholing.
The use of Bloxide eliminates recleaning of sub assemblies prepared for welding even after they have been in outside storage for several months. It is an excellent weldable primer paint, and leaves no objectional residue or slag. Bloxide is free of lead, sulfur, zinc, cadmium, mercury, chlorine or other halogens which make it safe for the nuclear fabrication industry
It is available in 1 gallon (3.78ltrs) packing. It can be applied by brushing, spraying or dipping. It requires no special training, equipment, or precautions for effective application. Bloxlde is quick drying, forming a tack-free, tenacious film in minutes.
Bloxide can be advantageously used on all steels, and Is compatible with most welding processes. It should definitely be evaluated when x-ray quality welding is required.
Enhanced corrosion resistance for extended periods of storage
• Aluminum-base formula allows for welding without removal, reducing downtime and rework contamination
• High temperature resistant to 800°F (427°C)
• Recommended film thickness: wet 3.0 mil, dry 0.75 mil
• Can be sprayed, brushed or parts can be dipped into it
• Made in U.S.A.
Welding

Metal fabrication

Oil & Gas

Pipeline Transmission

Ship Building

Pre-Fabrication
Steel

Iron

 Aluminum

stainless steel
Beveled Edge Steel Pipe coated with Bloxide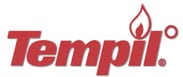 Tempil, a part of Laco group, based in Chicago USA has been a leader of temperature measurement products in welding and manufacturing processes. Tempil incorporates temperature indicator technology to produce their temperature indicators, temperature paints, temperature labels and allied metal coatings.
We exclusively represent 

Tempil products

all across India.