Miller MIG Welding Machine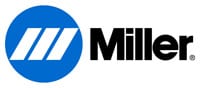 Miller MIG Welding Machine manufactured by Miller Electric Mfg Co LLC, most importantly it leads the welding industry in building advanced, solution-focused products and above all meeting crucial needs for welding safety and health.
We, Supertech Services Pvt Ltd, are the first appointed exclusive distributor for Miller MIG welding machines in India since 1999, continue to be a proud Sales and Service distributor of their Welding Equipment, Diesel Engine driven sets, Induction Heating Systems, Torches, and other accessories.
We offer the best Miller Welding systems for a variety of Welding Processes like TIG/ MIG/ SMAW/ SAW etc.
Some of our popular products are the Maxstar series for DC TIG, Dynasty Series for AC/DC TIG, Invision Series for Pulse and Synergic MIG, Dimension Series for Heavy-duty MIG/ FCAW, etc. as mentioned below.
MIG welding (GMAW – Gas Metal Arc Welding) is the most common process used in home shops, small businesses, manufacturing, and metal fabrication applications. Choose from single-phase Millermatic® all-in-one MIG welding machines or more powerful three-phase MIG welding systems that suit an endless variety of applications, including stainless steel and aluminum welding.
The following is the product line of Miller MIG Welding Machine that we offer :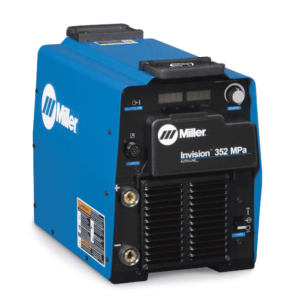 MILLER

INVISION™ 352

 MPA
Miller Invision™ 352 MPa MIG and synergic Pulsed MIG system with optimized weld programs for both steel and aluminum.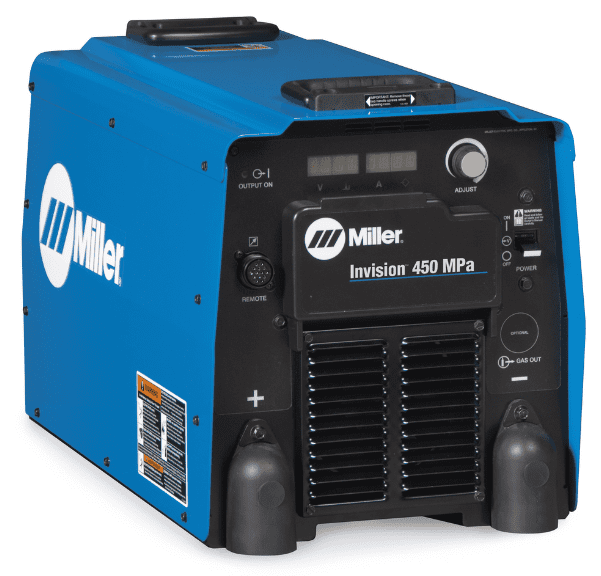 MILLER

INVISION™ 450

 MPA
Miller Invision™ 450 Mpa MIG and synergic Pulsed MIG system with optimized weld programs for both steel and aluminum.
MILLER
CONTINUUM™ 500
With Miller Continuum™ 500 take your welding to the next level. An advanced industrial MIG welding system improves productivity through weld quality, ease of use and system flexibility.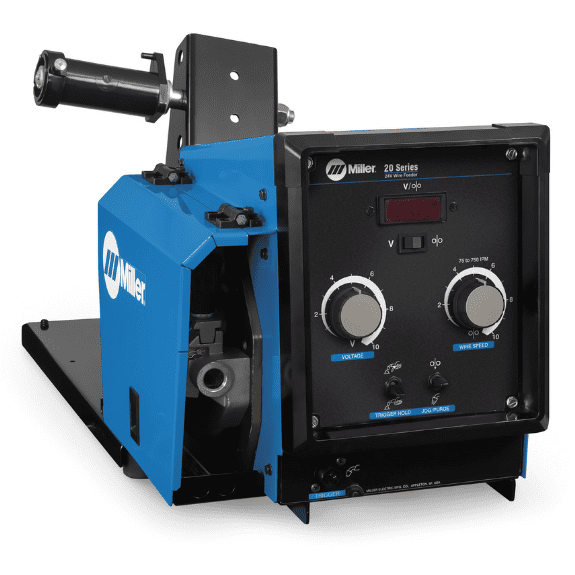 MILLER
20 SERIES
WIRE FEEDERS
Miller 20 Series Wire Feeders is a simple and cost-effective four drive roll wire feeder for industrial manufacturing and fabricating.
MILLER WIRE FEEDER
S -74D
Miller WIRE FEEDER S-74D is a standard, simple feeder for most heavy industrial applications providing increased accuracy and control of the most common weld parameters.
MILLER WIRE FEEDER S-

74D MPA PLUS
Miller WIRE FEEDER S-74D MPa Plus has expanded capabilities from 74D, adds push-pull aluminum capabilities. Optimized with Invision™ MPa or XMT® MPa power sources.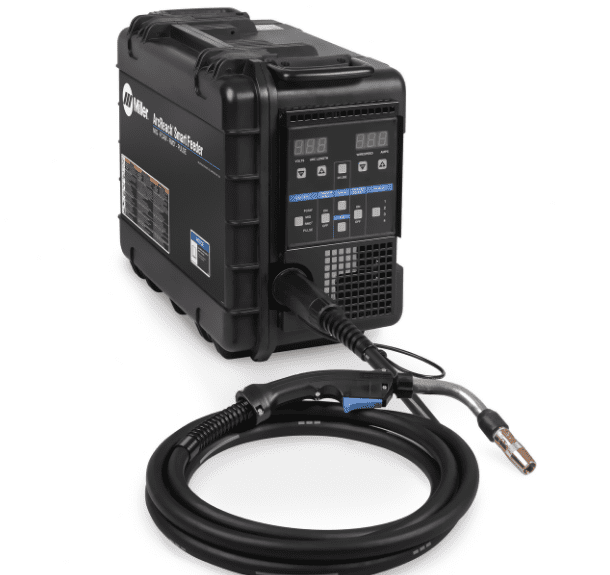 MILLER
ARCREACH
WIRE FEEDER
The Dynasty 400 is a powerful, compact power source capable of welding up to 5/8" (16mm) aluminum. Total arc control provides maximum productivity and weld quality while conserving energy compared to traditional welding machines.
View our contact details

Here!
Or fill up the below form with your requirements!